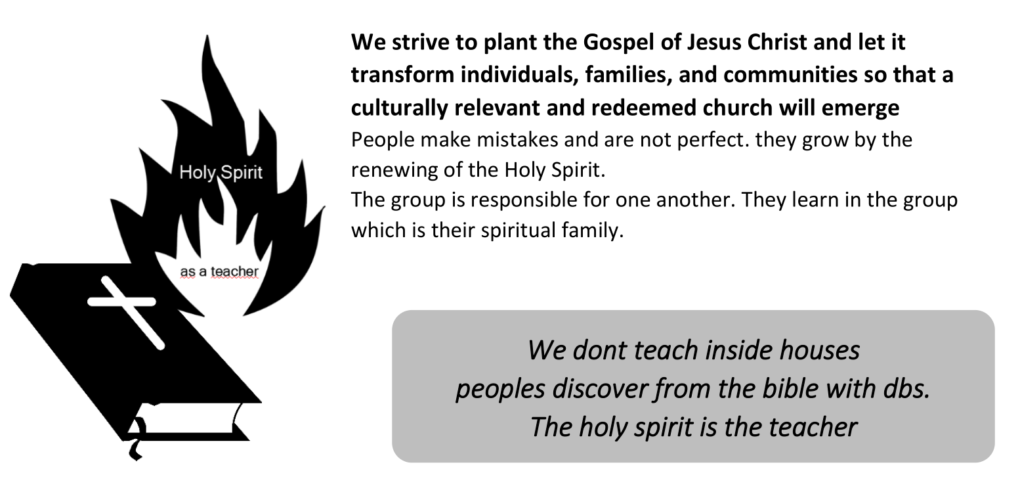 2. Timothy 2:
Thou therefore, my son, be strong in the grace that is in Christ Jesus.
And the things that thou (G1) hast heard of me (Paulus) among many witnesses,
the same commit thou to faithful men (G2), who shall be able to teach others (G3) also.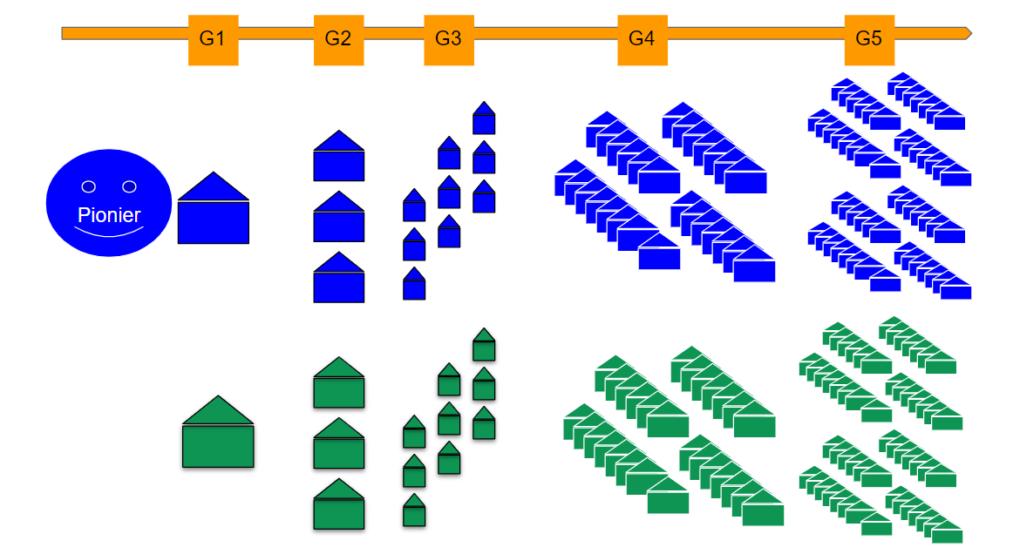 We do NOT focus on starting churches that adhere to and look like a particular church, denomination, or on doctrinal position.
NOT formalized and institutionalized education process for all leadership.
NOT formal ordination of leadership that qualifies them to lead.
NOT high to strict control of the teaching/preaching ministries of the church and the ordinances of baptism an the Lord's Supper by ordained leaders.
NOT a high focus in some cases on bringing them songbooks/ceremonies or on having a building  that is called "church" and…
NOT a high control of all aspects of church!

These Things are not wrong for Organizations or church. But many of them are extrabiblical and slow church planting in such a way that natural replication cannot happen.
The goals – Structural issues – Culture versus Gospel – The question of method – Steps into the new (Powerpoint slides in EN, without spoken comments)